After being unveiled in March 2023, we had to wait a good handful of months before seeing the landing of the game mixing football and racing cars on mobile devices. Barely let himself be apprehended by the players – About that, Rocket sideswipe announced intuitive controls, advanced mechanics and a competitive aspect, all in a 2D case -, Here he is inaugurating an unprecedented event, the Llama-Rama, in collaboration with Fortnite to celebrate the first season of mobile gaming.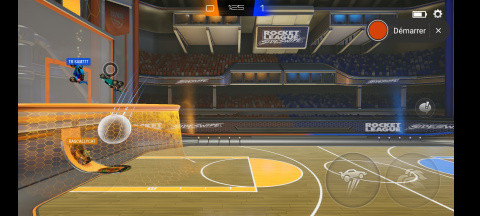 The principle of this collaboration between Sideswipe, the mobile version of Rocket league, and the mastodon of Epic Games, Fortnite, could not be simpler. This association between two of the most popular games of recent years started today from 7 p.m. and will end on December 27 at the same time.
During the two weeks that will punctuate this Llama-Rama, the players of Rocket sideswipe – who is available for free on the different stores, let us remember – will have a whole series of challenges to achieve. Once these are brilliantly won, they give right to rewards within the mobile game, but also within Fortnite! The opportunity to kill two birds with one stone for players who play Fortnite and who want to try their hand at mobile porting of the title of Psyonix.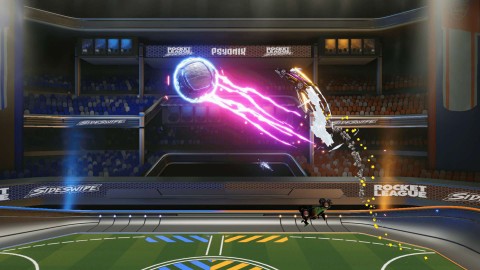 There aren't many different challenges, but that doesn't mean they are easy. Five in number, each of them will give you access to rewards in Fortnite and Rocket Sideswipe, and they can be completed in any order. You will find below, the list of the five challenges and the rewards to recover.
List of five challenges to complete in Rocket League Sideswipe as part of Llama-Rama:
1) Play 5 games online in any type of match
2) Play 10 games online
3) Achieve 30 goals in online games
4) Win 10 online games in any type of match
5) Obtain the title of best player in 3 online games