We owe a lot to the Telltale studio, which has largely democratized the narrative video game with a ready-made, episodic formula, based on writing and leaning on many narrative branches. If the firm was able to get its hands on the Sam & Max or Tales of Monkey Island in the 2000s, it is especially with its seasons of The Walking Dead that it has grown considerably. Since then, the company has made a series of various adaptations: Minecraft, Guardians of the Galaxy, Tales from the Borderlands, Game of Thrones … or of course the much appreciated The Wolf Among Us.
However, this somewhat frenetic rhythm of releases and very poor internal management will have led Telltale to the most total mess : hundreds of employees are finally dismissed without notice, the organization cancels season 2 of The Wolf Among Us and manages to find a partner to complete the Ultimate Season of The Walking Dead … before officially going out of business in November 2018.
A tragic story for this iconic studio of the Tenth Art, which the cash flow problems and other internal relational concerns will unfortunately not have spared … but who is finding a much happier outcome than previously thought.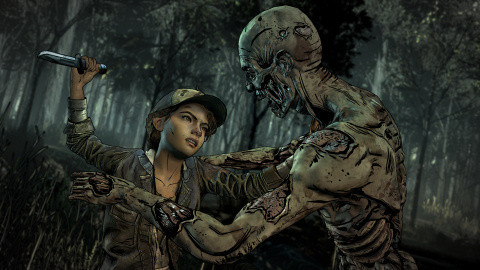 Because the world is sometimes home to some good surprises, we learned in August 2019 that LCG Entertainment acquires Telltale Games, against all odds, with the aim of developing video games again while relying on a different team. Two and a half years later, water has flowed under the bridges and staff have been hired, funds released and projects (re) put back on track.
This unexpected comeback, the developers intend to highlight and reassure everyone, loud and clear: These are not empty words and moreover, the year 2023 will be a nice proof of this. Very recently, the company proudly published a communicated on social media, promising "To do things differently this time around", by supporting a new management and a new studio. As proof of good faith, the post highlights the publication of the Shadows mode for Batman: The Telltale Series and above all, the very active development of future games.
We learn that 2023 will be the year of The Wolf Among Us 2, with new information shared to dig into the subject in depth and, we hope, a concrete release date. Another large-scale project, that of the adaptation of The Expanse, science fiction TV series started in 2015, in preparation with the support of Deck Nine Games. New details should arrive soon in the new issue of Game Informer magazine as well as during the next year.
Telltale Games is thus very impatient to be able to share in 2023 what it has in store, all the more after the work done in secret over the past two years. Suffice to say that there is something to be curious about.
---