We will go into the details of the features a little further down. If you are one of the people who knows a little about it, remember the following numbers and letters: 27 inches, QHD, AMD Free-Sync, 165 Hz, 1 ms, VA panel.
Usually found around 350 €, this Dell signed screen, a benchmark brand when it comes to PC accessories, loses 34% of its price at Fnac and drops to only € 229.99. For 27 inches of this standard, believe our experience, it's exceptional.
If the features we listed in the very first paragraph of this article are incomprehensible to you, we'll explain it all to you.
Gamers looking for a new PC monitor can choose the size they want first and foremost. The small standard, these are the 24-inch screens (generally found around 200 €). More comfortable (especially when the screen is curved like here), some people are looking for something to work or play in a split screen without worry and therefore turn to 27 inches (more towards € 300 or even € 400). Finally, there are those who want total immersion and a "two screens that merge" effect, and go for 30 inches and more, screens often impressive at more than 500 €.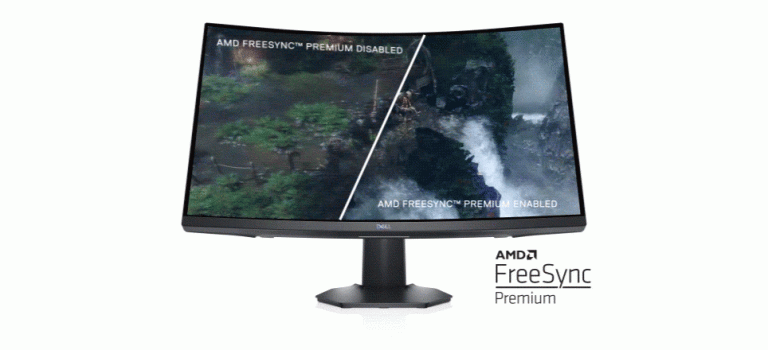 Once you know the size you want, you have to know the resolution to have. While 4K has become mainstream on televisions since the arrival of the PS5 and Xbox Series X, it is not yet the case on PC screens. In general, we have Full HD on 24 inches, which is sufficient for this size and QHD for larger sizes (some call it lka "2K"). Don't you dare take a 27 inch Full HD screen, you risk seeing the pxels with the naked eye, which is quite unpleasant.
Now that we have that, gamers always look at 2 characteristics in priority: the response time and the sweep frequency. Response time is the responsiveness of the screen to your actions. The scanning frequency, in Hertz, is the number of times the screen refreshes per second. Basically, above 120 Hz, you can play at 120 FPS. The numbers to aim for for a good screen are 1ms response time (it is the case here) and 144Hz scan rate (this screen does best with 165Hz).
You know pretty much everything, there are just a few more details to take care of. First, the panel technology: IPS, VA or TN. In general, people avoid TN and prefer VA or IPS for better color. This Dell monitor has a VA panel. Finally, there are still some pleasant options such as Free-Sync which allows the screen to work more in harmony with an AMD graphics card for example.