Surprise, three nuggets of independent gaming have joined Xbox Game Pass (PC, Xbox & Cloud). It was vg247 who spotted the gifts made by Microsoft: on the menu, Olija, Gorogoa and The Pedestrian. We come back to these three titles, all excellent in their own way.
Released early last year, Olija is a game developed by Skeleton Crew and published by Devolver Digital (Phantom Abyss, Loop Hero, Inscryption). In a game packed in a pixel-art artistic direction, the player takes on the role of Lord Faraday. Deprived by the famine which ravages his people, he decides to leave with a crew in the hope of building a better future. Evaluated at 16/20 at JV, Olija seems to have it all: a good soundtrack, an excellent combat system and a beautiful setting. A new pearl that now has Xbox Game Pass: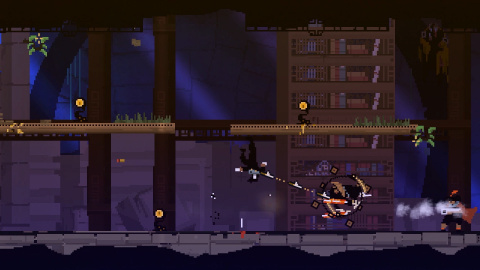 Released on December 14, 2017, Gorogoa is a game developed by Jason Robert and published by Annapurna Interactive (What Remains of Edith Finch, 12 minutes). It warms the brains of players through interactive puzzles: through several photos, the player must find which side of the image to interact with: a window, a bridge or stairs … behind each object can be hidden an alternate scene. Rated 17/20 on JV, the editorial staff considered it "a work of art whose seams are fully revealed after having contemplated it with attention and wonder".
* Read Gorogoa's test: A brilliant concept for a unique puzzle game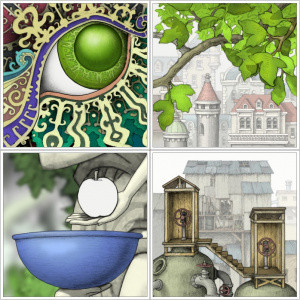 Released on January 29, 2023, The Pedestrian is a game developed and published by Skookum Arts. Puzzle-game oriented, the title features a character who moves from panel to panel. You will need to move them and order them so that you can make your way to the exit. Not very popular, the game nevertheless won over the press and the public. Evidenced by the ratings on Metacritic: The game is averaging 16/20 with a user score of 7.6 / 10.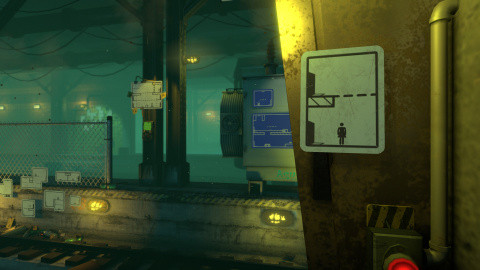 Source: vg247