Manufacturer of figurines, First 4 Figures will soon tackle a new collection of statuettes called "The Champions of Hyrule". As you can imagine, this one is therefore devoted to the vast world of The Legend of Zelda series and the very first edition will be dedicated to Revali.
The eagle from the iconic game Breath of the Wild will therefore be available under the shape of a PVC figure at a price of 87.99 euros at Zavvi, and will release the January 31, 2023. Collectors should be delighted.
Those who have played Breath of the Wild know him well. Revali will adopt here his famous pose, resumption of its official illustration, stoic and proud as a rooster (not quite a rooster, but almost). The statuette will also include the bow du Grand Aigle, with a slightly elastic cord. This Champion of Hyrule is also adorned with a small blue cloth, which Princess Zelda gave him, and which will be able to move according to the wind (if you ever had a fan, or drafts, you never know ).
In terms of dimensions, know that this representation of Revali is 26 centimeters high, 26 centimeters wide and 14 centimeters deep.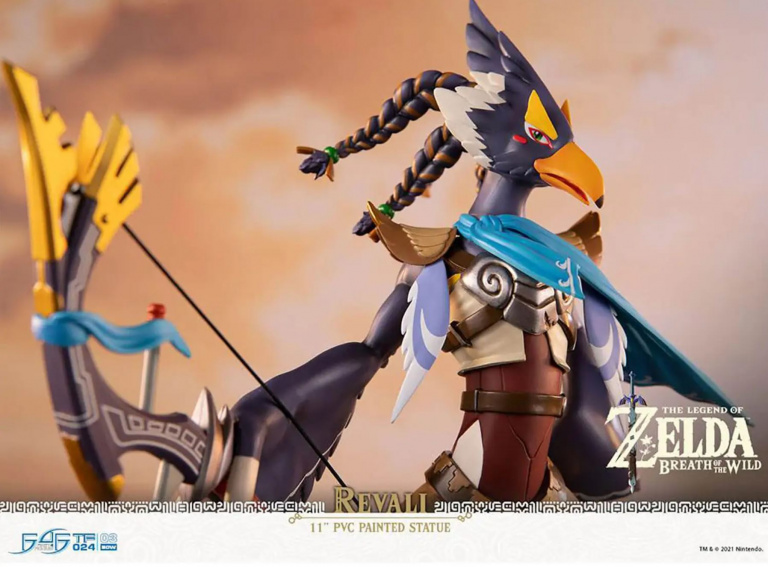 History of sustaining the fans who will take out the credit card, note that this painted statue will not be alone: ​​a base is also included, inlaid with LEDs for an outstanding lighting effect. Finally, a First 4 Figures leaflet is also available, which will contain 500 First 4 Figures reward points.
The company should therefore market, thereafter, the other three Champions of Hyrule. This could well accompany the "next" release of Zelda Breath of the Wild 2, always very discreet but furiously desired by millions of players … We keep our fingers crossed to get news very quickly.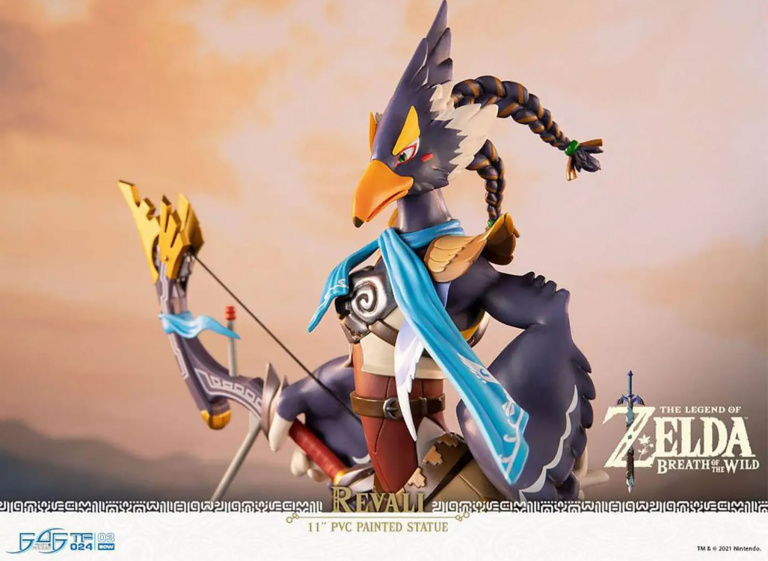 ---