Certainly the players of Battlefield 2042 fell on DICE Studios and Electronic Arts because of this failed launch. But if we do not take rigor of the discontent of the players and the review-bombing that the last production stamped Battlefield underwent, some of the players do not really have big complaints to address to this last opus.
On the contrary, some people enjoy it and do not hesitate to pushing the boundaries of entertainment within the game if only by using the means made available within the Portal mode or by achieving real feats, like the Reddit user we are talking about in these lines.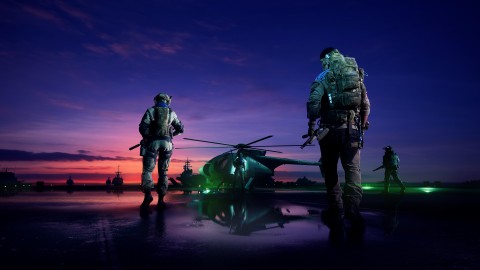 Indeed, players compete in ingenuity to bring funny moments to life in the latest production from DICE Studios and Electronic Arts. When they don't work their brains to leave a mark of their time in FPS history, others instead appeal to their talents and a very large dose of luck, just like Reddit user Hotsaucehank who proved his sniper mastery by sharing one of his clips.
The player has quite simply managed to inflict a headshot on one of his opponents while being at a distance of more than 2 kilometers, 2050 meters more exactly! The kind of feat that requires you to take into account the mechanism of the trajectory of the balls, but that you try without really expecting to hit the target! Anyway, the registration of the death of the opposing player and the experience gained must have surprised the player instantly!
Posted two days ago, the Hotsaucehank clip is more than greeted by the gaming community on the social network and flooding it with congratulatory messages. Among the crowd of players who applaud the player's achievement, one of them did not miss the opportunity to point out that the distance is very close to the title of the game and that an elimination at 2042 meters distance would have been a nice tribute to the title of the game.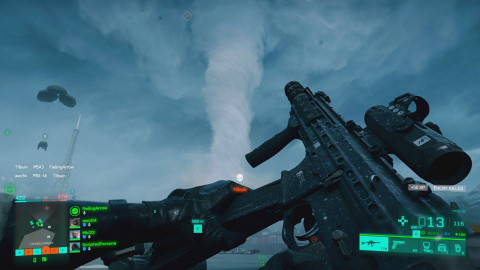 On the other hand, a fringe of players find that the user has not been rewarded with the fair value of his prowess. For them, the 50 experience points collected are derisory compared to what the player has managed to achieve in the game.. The clip is also available in the Reddit link below.
It is true that the game was not released in optimal conditions but the players manage to divert the attention paid to the negative aspects of the software by bringing a little lightness and prove to us that Battlefield 2042 is, even as it is, an entertaining experience!