Just recently, Peter Molyneux (Fable) announced Legacy, a new title based on blockchain technology (the digital ledger) and NFTs. Even before the title was released, more than $ 47 million were raised through the sale of authenticated virtual plots. Ubisoft, one of the most important publishers on the planet, has it met with the same success?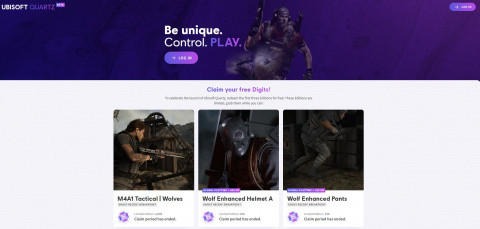 For the moment only compatible with Ghost Recon Breakpoint and available in beta in some countries, Ubisoft Quartz seems start slowly according to Liz Edwards, senior character artist on Apex Legends, and Eurogamer. First of all, it should be noted that the sales made are somewhat truncated by the fact that players were able to claim for free one of 2,000 copies of the M4A1 Tactical (Wolves) rifle NFT skin, one of 250 NFT Wolf Enhanced helmets, and one of 750 NFT Wolf Enhanced pants, which all require many hours of play to be obtained in a "classic" way. Moreover, obtaining and purchasing these NFTs requires playing Ubisoft games, in order to limit the arrival on the market of people who are only present to speculate.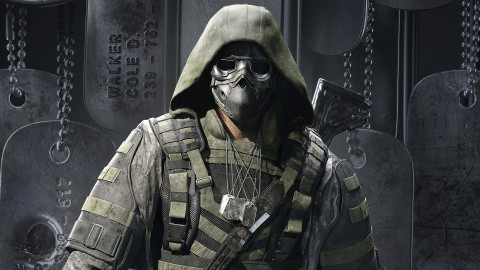 That being said, Liz Edwards went to see how the platform was performing. dated December 20. That day, the sales report didn't seem very high. Indeed, the two markets used, Objikt and Rarible, only had 15 NFT sales in total, for a cumulative sum of approximately $ 1,755.30, corresponding to the exchange rate of the Tezos cryptocurrency. Moreover, except display error, all sales was about M4A1 Tactical (Wolves) skin, suggesting that gamers are not interested in headphones or pants. One of these skins, number 1212, was listed at around 38,000 euros, but is finally left for about 75 €. The most expensive, number 1301, was listed at 100,000 Tezos (€ 379,000).
Obviously, it is necessary to qualify all this while remembering that this is only a beta, and that NFTs are only arriving in the video game industry. The startup certainly seems timid, but nothing says that it will not be a real success in the future.
---