As you were told, this Santa's truck is new to Fortnite and the first thing we can tell you is that there does not seem to be specific spawn locations. Indeed, it seems to wander rather randomly on the roads of the map.
But then, how to spot it? The first thing you can do is watch the roads around you when you are in freefall after your jump from the battle bus. Indeed, it is quite visible and you may find it easier to locate it.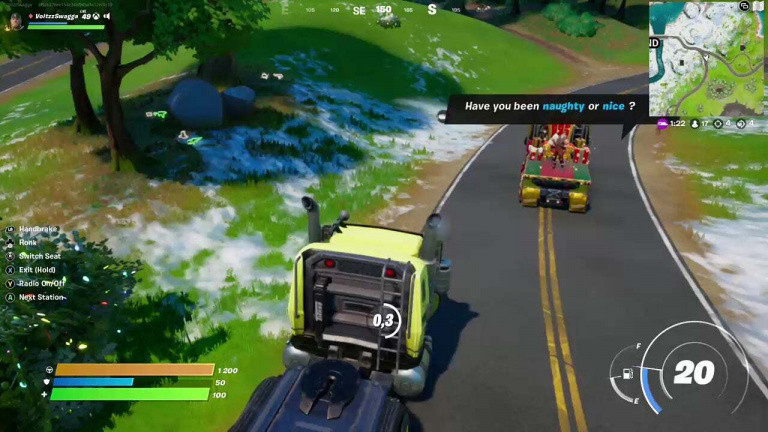 The second technique is simply to open the ear. Indeed, when Santa's truck comes near you, you will hear a little music. From then on, go to the nearest road and wait for it to pass.
When he arrives at your height, Sergeant Frimas will then ask you if you have been good or not and he will throw you a gift. This gift can contain quality equipment or just bits of charcoal, it's random.
Once the gift is distributed to you, Santa's truck will accelerate and take off. If you ever try to shoot it, it speeds up too, but on top of that you will get shot by Sergeant Frimas. Finally, it seems that it is not possible to have more than one gift per game.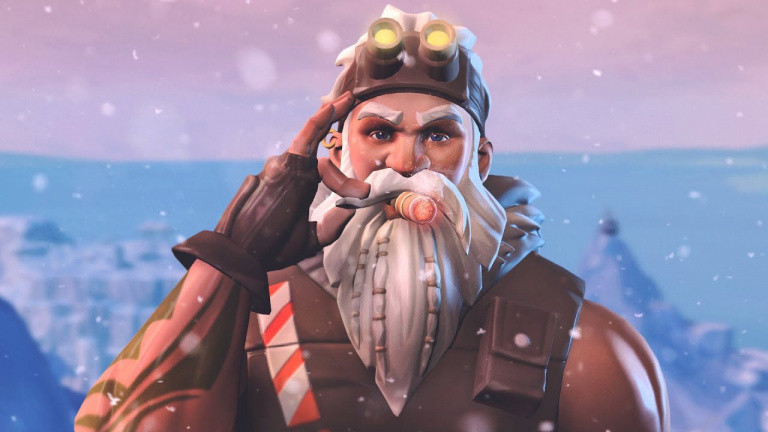 Summary of our complete guide to Fortnite Battle Royale – Chapter 3, Season 1