After A Way Out, the Hazelight studio is releasing another co-op game. In It Takes Two, players lead the parents of Rose, a little girl who hexed her parents through an old grimoire. Reduced to the state of rag dolls, they will have to pass various tests to regain their human form. Funny, smart, full of fun puzzles and with a frantic pace that keeps you going, the app is one of the greatest successes of this year 2023. The pleasure is constantly renewed during a surprising experience that gives you a smile . It Takes Two is available in Game Pass.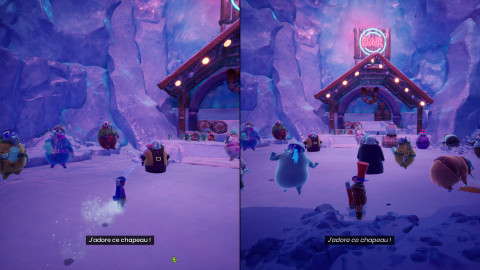 ---
The multiplayer of Halo Infinite draws on what made the success of the old episodes such as Halo 3 and Halo 5. It delivers exhilarating gameplay, immediately accessible, very effective, capable of delighting both pros and new. Completely free thanks to the free-to-play model adopted, it hides in its bowels a hyper complete Academy mode to progress as well as options for having fun in split screen, as in the good times. With more content and improved progression, Halo Infinite will succeed in establishing itself in the competitive first person shooters category.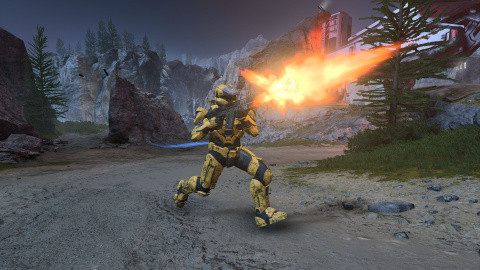 ---
Describing how Lemnis Gate works is no easy task. This FPS articulates its gameplay around a system of time loops. The players take turns progressing and interacting with the ghost of the players who came before them. Each round, the Warriors can play a different champion among the 7 available. Each of them has a special ability and a specific weapon. You will understand, the gameplay thus manages to mix a certain dose of skill but above all a lot of tactics. Despite what one might think, the turn-based parts of Lemnis Gate are rhythmic. Try it out, it's available in Game Pass.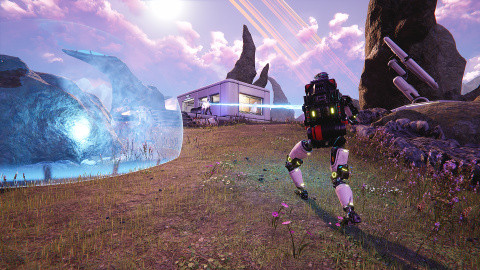 ---
Love Halo multiplayer but find it lacks a Portal-like portal system to really have fun? Splitgate is for you! With a physics close to the title of 343 Industries, the game developed by 1047 Games resembles Halo in many ways. Its originality is based on the portal system which allows exits and entrances to be created almost everywhere in the arenas. Thanks to its multiple play modes and its very efficient gameplay, Splitgate deserves all your interest. The other good news is that it's free-to-play.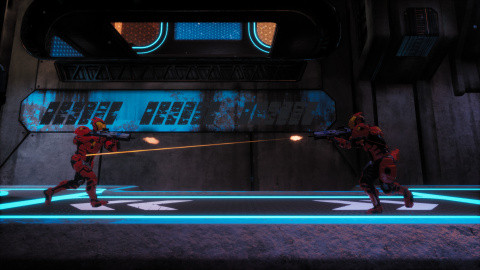 ---
Battlefield 2042 does all that is expected of it. 128 players can compete on Xbox Series inside 7 gigantic maps. The vehicles are plentiful, and tornadoes and sandstorms have a real impact on the course of the games. Thanks to its many modes, it provides frenzied games. It should be noted that patches arrive regularly to correct the stability concerns encountered since the launch.